A special art performance featuring traditional cultures of Vietnam and South Korea opened at Ho Chi Minh City Opera House on December 25-26.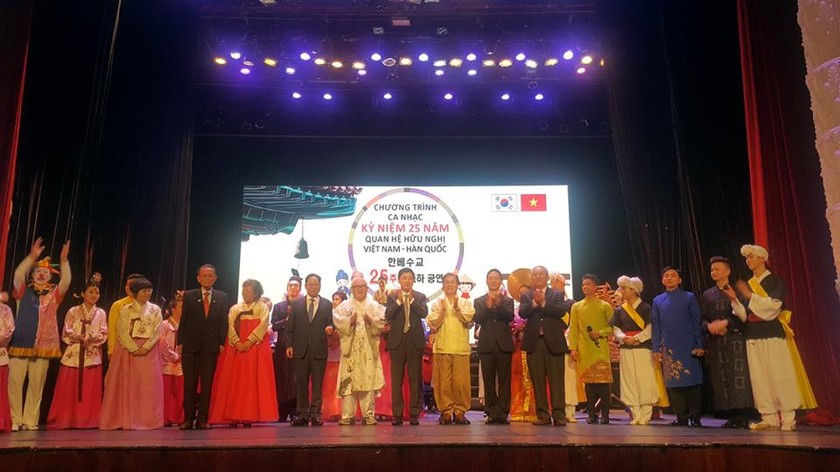 Art performance marking the 25th anniversary of diplomatic relations between Vietnam and South Korea. (Photo: Korean Cultural Center)
Artists of the traditional Bong Sen (Lotus) Song and Dance Theater and 22 Korean artists joined in the show.
The concert is part of the activities celebrating the 25th anniversary of diplomatic ties between Vietnam and the Republic of Korea (RoK).
In addition, the Korea – Vietnam Cultural Night presenting several traditional and modern art performances was also held at the Korean Cultural Center in Hanoi on December 27.

Meanwhile, the Vietnam – Korea giant lantern festival 2016 was organized for the first time at LePARC shopping mall in Hanoi a week ago. The event had main activities, displaying giant lanterns in different themes, art performances featuring Vietnamese and Korean artists, Kpop cover dance contest, over 200 booths selling Vietnamese and Korean goodies.

The events also marked the 25th anniversary of diplomatic relations between the two countries.