The Scientific Council of Museums in Ha Tinh Province and the Department of Culture, Sports and Tourism announced the discovery of many ancient artifacts in the region.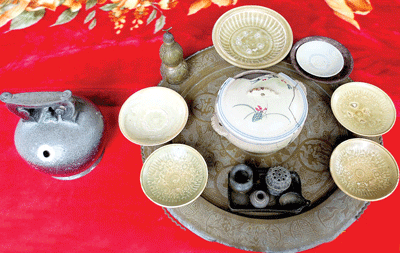 The ancient artifacts have been discovered in Ha Tinh province (Photo: SGGP)
More than 100 documents and ancient artifacts were discovered in Huong Son District in April and May such as war weapons, and traditional handicrafts such as bowls, plates, cups and vases.
These are said to date back to the Tran, Le, and the Nguyen dynasty period.