An exhibition titled "Art of Vietnam – Another Look" will showcase more than 50 art works by well-known Vietnamese modern artists since the period of École Supérieure des Beaux-Arts de l'Indochine (Indochina Fine Arts College) and beyond from October 19-23.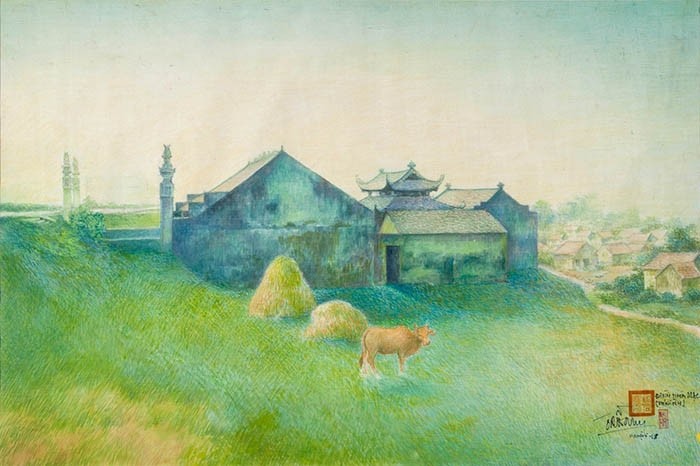 Community House of Mac dynasty by Tran Duy
All works are from the private collection of Nguyen Minh.
Nguyen Minh's modern Vietnamese painting collection is worth watching and respecting. With a cultural sensitivity and a considerable investment Minh has acquired numerous paintings from international auctions. And he has done a great job bringing national treasures back to where they belonged.
Begin his career as collector of antiques, caligraphy and painting, Nguyen Minh is one of the art and cultural unique collectors in Hanoi at that time. His collection stores more than 200 art pieces since the periof of École Supérieure des Beaux-Arts de l'Indochine, Wartime, Subsidying time and Doi Moi (the Renovation), lasting from 1940 – 1990 of 20th century. There are many famous names of features artists in Vietnamese Modern Arts, such as Le Pho, Vu Cao Dam, Mai Trung Thu, Le Thi Luu, Bui Xuan Phai, Nguyen Tu Nghiem, and more.