A group of 8 artists has joined hands to organize a painting exhibition at the Ho Chi Minh City Museum of Fine Arts.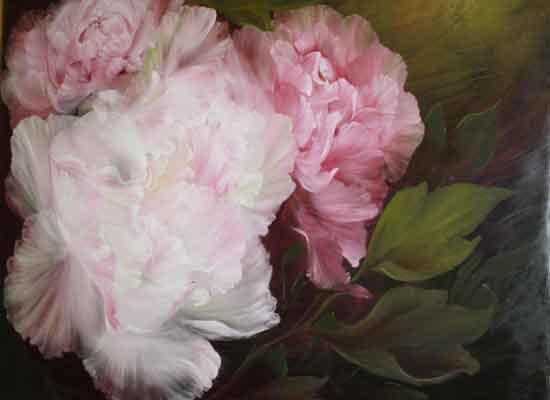 The painting titled "Love season" by Tran Thuy Linh
Exhibits consist of 120 paintings on different materials, such as acrylics, lacquer, oil, and silk, expressing the love for Ho Chi Minh City, describing the world of flowers and the simple things in life.

The group includes artists, Hua Thanh Binh, Ngo Dong, Nguyen Thi Mai, Tran Thuy Linh, Viet Thi Kim Quyen, Nguyen Duy Nhut, Nguyen Thanh Nhan and Nguyen Hong Duc.

They have different backgrounds, work in different fields, use separated materials and styles but share the same artistic mind and love for people and nature.
The event called "Meeting 2017" will run until April 2.