Forty-five Asian and European musicians will perform at the 2008 International Music Festival, to be kicked off in Ha Noi on Sept. 15.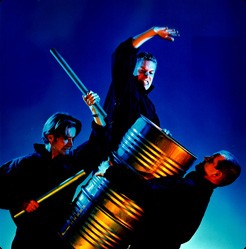 The Sisu band
The eight-day festival, called "Cracking Bamboo" with a focus on percussion, aims to create an exchange between modern European and traditional Southeast Asian music
The event will see the attendance of the "Freiburg" band which comprises percussionists from Germany , Japan , the UK and the Republic of Korea , the "Sisu" band from Oslo , three Vietnamese bands and one band from Indonesia .
The musicians will give five performances in Ha Noi . They will later divide into three groups to perform in Ho Chi Minh City and Indonesia from Sept. 22-27 and in Vientiane , Laos , from Sept. 22-24 and Phnom Penh , Cambodia , from Sept. 25-28.
"Cracking Bamboo" is to be jointly held by the Asia-Europe Fund, the Vietnam National Academy of Music and the Goethe Institute in Ha Noi.