An auction of Vietnamese and Southeast Asian works of art will be orgainzed at the No. 19 Cong Truong Lam Son street in Ho Chi Minh City's District 1 on December 17.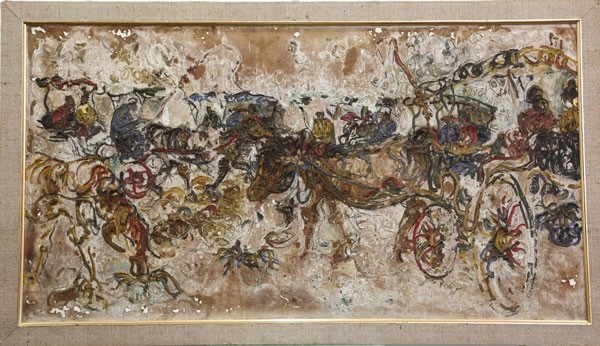 "Vanity fair" by Affandi
The event called "Treasures of the Arts" will offer valuable artworks of late artists, such as Le Pho (1907-2001), Affandi (1907-1990), Tran Dong Luong (1925-1993), and Hasim (1921-1982); together with other well-known painters.

Le Pho was a French-Vietnamese painter best known for his stylized depictions of nudes, gardens, and floral still lifes. His work succeeded in merging Impressionism, Surrealism, and traditional Chinese painting into a sensual yet disconcerting vision of Eden, reminiscent of both Odilon Redon and Pierre Bonnard. He studied at the École des Beaux-Arts in Hanoi before attending the École des Beaux-Arts in Paris on a scholarship in 1932. His works have been displayed in the Musée d'Art Moderne in Paris, the Oklahoma Arts Center and others.

Affandi was an Indonesian artist. He gave up his studies after finishing his upper secondary school to pursue his desire to become an artist. Affandi began teaching himself how to paint in 1934.Affandi is known as an ordinary painter. His ideas and objects were interrelated and he always explored his paintings objects before he painted them.
The auction will also honor painter Le Van Xuong (1917-1988) He was a graduate of painter Nhan Tri's class. The artist was one of the few local and foreign painters who have a solo exhibition at that time. His solo show themed "Hanoi – 36 Old Streets" was held in 1953.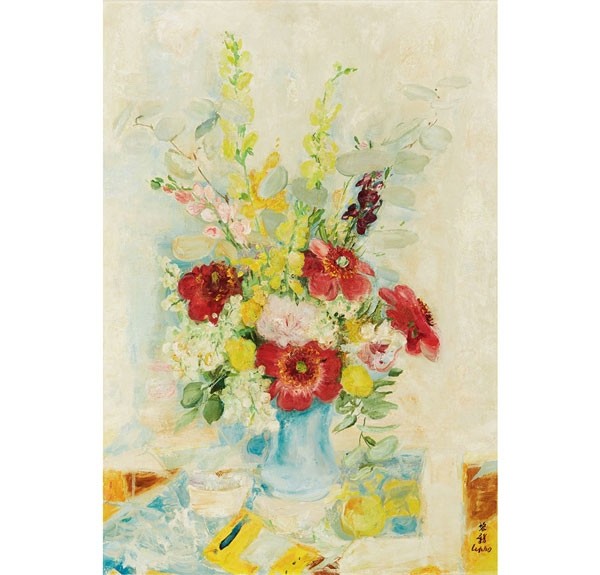 "Red peony" painting by Le Pho