An Australian band formed as a tribute to ABBA will tour Vietnam in February, performing in Ha Noi and Ho Chi Minh City.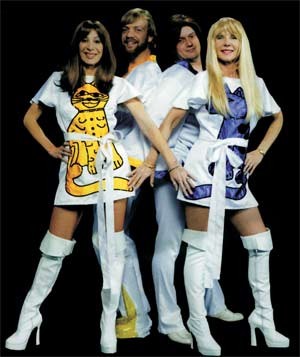 From left to right: Anthea Johnson - Danny - Tim Johnson - Robyn Larymore. The band, formed to pay tribute to ABBA, will perform in Vietnam this month. (Photo: AN5Media Courtesy)
FABBA will land at Noi Bai International Airport on the evening of February 12 to perform the next day at the Giang Vo Exhibition Center. 
The group will then leave for HCMC where they will perform at the Lan Anh Music Club on February 14. 
During its two-hour concerts, FABBA will perform ABBA's greatest hits from the 1970s like Gimme Gimme (A man after midnight), Mamma Mia, Dancing Queen, S.O.S, Chiquita and Fernando.   
The stages will be a faithful reproduction of ABBA's: classic Northern European.  
The tour is being organized by AN5media Co. and the Australian embassy in Ha Noi.  
The group will leave Vietnam on February 16.  
Formed in 1996 FABBA has seven members of whom four are main singers: Anthea Jonson (who plays Freda), Robyn Larymore (Agnetha), Tim Johnson (Bjorn), and Danny (Benny).  
FABBA has appeared on numerous radio and television shows in the UK, including "Children In Need" and "Style Challenge" on BBC, and "Exclusive", "Fives Company" and "Night Fever" on Channel 5.  
The band has toured worldwide, playing at festivals, theatre shows, rock venues and corporate events.