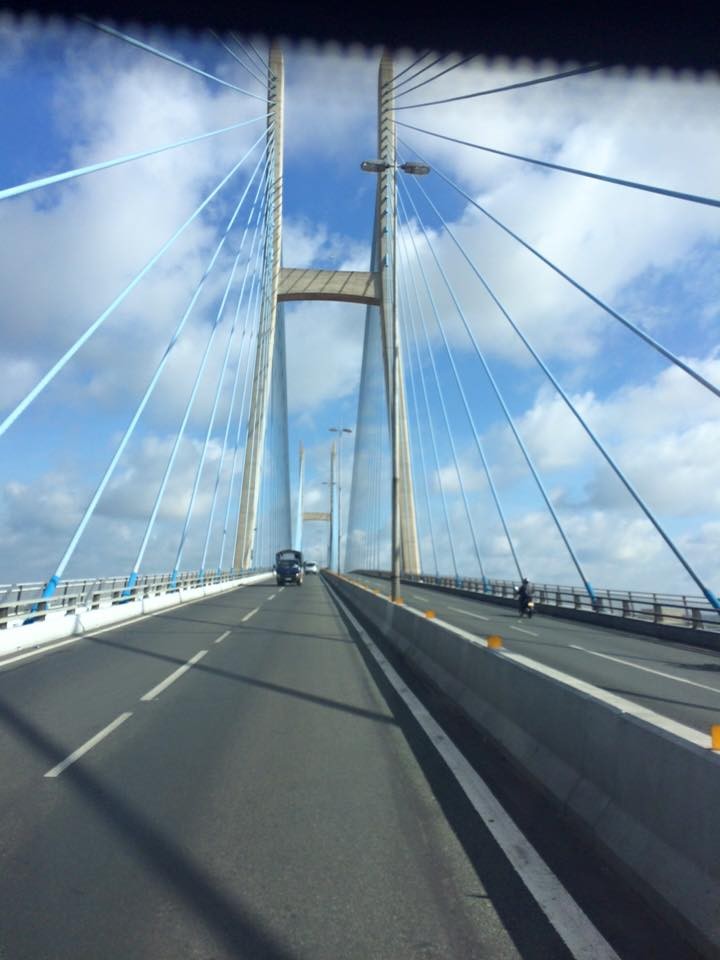 My Thuan Bridge (Photo: C. Tuong)
As this year marks the 15th anniversary of the opening of the My Thuan Bridge, the architectural symbol of friendship and cooperation between the peoples and governments of Australia and Vietnam, the Australian Consulate-General in Ho Chi Minh City officially launched a photo competition that will celebrate the benefits that the My Thuan Bridge has brought to Mekong communities over the past 15 years. 
The photo competition encourages people living in southern Vietnam, particularly those living in the Mekong Delta provinces around the My Thuan Bridge, to submit photos and relevant captions explaining what the My Thuan Bridge means to them, their family or friends, or the wider community.

The best photos will win great prizes including a digital SLR camera Nikon D3300 and an Ipad mini.
The competition will run on the Australia on Vietnam Facebook page https://www.facebook.com/AustralianEmbassyVietnam

The competition starts now until the 1st of November 2015. Entries can be sent through caumythuan15@gmail.com.
In March 2000, the My Thuan Bridge, the first cable-stayed bridge ever, was built in Vietnam. The project showed the strength and longevity of Australia-Vietnam relations.

The bridge connects rural communities to commercial centers, allowing for faster access and more effective transportation of goods, services and people. Just a year after the bridge was put into use, the income of the people on both sides of the river increased by 30 percent, and, to date, every year the bridge serves more than 5 million vehicles.

The construction of the My Thuan Bridge also facilitated the transfer of Australian skills and knowledge in modern bridge design and construction technology to the Vietnamese people.