LaBrassBanda band, well-known for its ecstatic concerts, from Bavaria (Germany) is starting its world tour in January and the band will arrive in Ho Chi Minh City on January 11.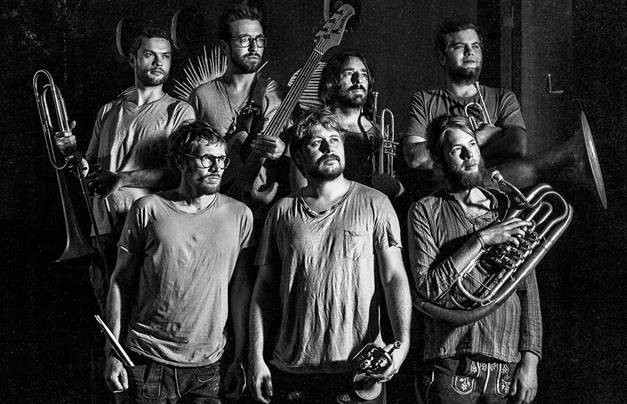 The LaBrassBanda Band will tour HCMC on January 11
The members of the band said they will make Vietnamese audiences dance with them through their performances at the Station 3A (3A Ton Duc Thang Street, District 1) which is scheduled to take place on January 11.
 
Based in a small town in Bavaria, LaBrassBanda were still an insider's tip in 2007 with their extraordinary mixture of Bavarian folk music, ska punk, techno, reggae and brass. Since then, ten years have passed and much has happened. With performances in the USA, Russia, Zimbabwe and England and at international festivals, LaBrassBanda have long been known across the borders of Germany. Their tour through Austria on vintage mopeds and a tractor during the 2008 European Football Championship is legendary. On the way, they gave spontaneous concerts. For the band's tenth anniversary, there will be a new album called "Around the World" which is expected to be released on March 3, 2017.
 
"Anyone who attends a LaBrassBanda concert has to be cosmopolitan and eager to discover something new", says Stefan Dettl, one of seven members of the band. "We think It's about time for the band to come to Vietnam"
The members of the band include Stefan Dettl-Gesang (Trumpet); Manuel Winbeck (Trombone); Manuel Da Coll (Drums); Fabian Jungreithmayr (Bass); Stefan Huber (Tuba); Jorg Harti (Trumpet) and Korbinian Weber (Trumpet).
The tickets are free of charge and available from January 5 to 9 at the Goethe Institute HCMC and at Station 3A.