National beauty pageant winners will join gifted music and dance students from the John Robert Powers School for an evening of singing and fashion show at the Saigon Opera House on July 16.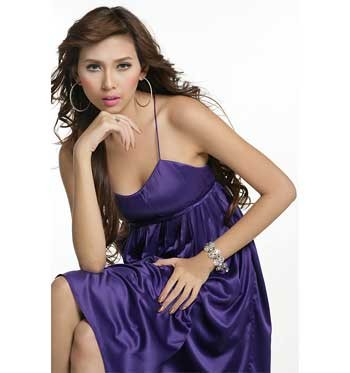 2008 Miss Universe Vietnam runner-up Vo Hoang Yen will appear at a music and dance show in HCMC before leaving for the Bahamas on August 1 for the 2009 Miss Universe contest.
The beauty queens who will appear at "Follow your dreams" are 2006 Miss Vietnam Mai Phuong Thuy, 2008 Miss Universe Vietnam runner-up Vo Hoang Yen and second runner-up Duong Truong Thien Ly, and Lam Thu Hang who finished in the top five.

Famous emcee Thanh Bach will be in charge of the event.

International hit songs like We're the world, Mamma Mia, When I grow up, Jai-ho, and You can't stop the beat will be performed along with two Vietnamese songs, 12 gio (Noon) by Viet Trung and Mua hong (Pink rain) by Duong Truong Thien Ly.

Mr. Bach will parade his singing talent for the time in public. 

Most of the beauty queens appearing in the show are former students of the school.

John Robert Powers Vietnam is run by the world-renowned John Robert Power International, a school that trains people in acting, singing, and modeling.