A special music and beauty charity event under the theme "Vietnamese sparkling beauty" will be held at the Tien Son Sports Stadium in Da Nang on May 1.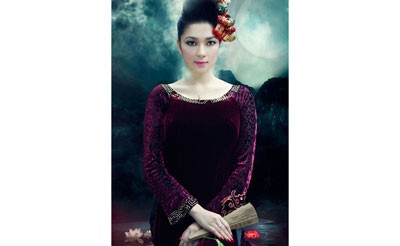 Nguyen Thi Huyen, Miss Vietnam 2004
Nguyen Thi Huyen, Miss Vietnam 2004, Mai Phuong Thuy, Miss Vietnam 2006 and Nguyen Thuy Dung, Miss Vietnam 2008 will present to the audience the latest collection of evening gowns by designer Hoang Hai.
 
Leading models Hoang Yen, Ngoc Thach, Lan Huong, Kim Cuong, Ngoc Oanh and famous singers such as Hong Nhung, My Linh, My Tam, Ho Ngoc Ha, Tuan Hung, Quang Dung, Kasim Hoang Vu, Ha Anh Tuan, Uyen Linh, Lan Nha and the 4U band will all participate in the event.
 
The event is part of the Da Nang International Fireworks Competition 2011 from April 29-30.
 
Part of the proceeds from the event will go to the disabled people in Da Nang.