A concert presenting masterpieces by Beethoven will be held at the Hanoi Opera House on October 13-14.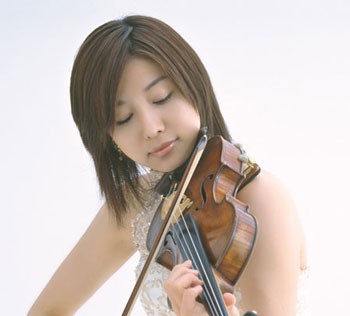 Japanese violinist Matsuda Lina
Japanese violinist Matsuda Lina, Netherland cellist Harriet Krijgh and French pianist Kim Barbier under the baton of American conductor Dorian Wilson will perform concert Vol. 45 "Beethoven 8″.

The American conductor has won a number of international awards and has conducted more than 120 orchestras in France, Spain, Germany, the Netherlands, Italy, the US, Canada, Finland, Norway and some Asian countries.

Japanese violinist, Matsuda Lina earlier gave an impressive performance in Vietnam in a concert with the Vietnam Symphony Orchestra in October 2010.

French pianist, Kim Barbier, is popular for many internationally renowned orchestras. Young Dutch cello artist, Harriet Krijgh is now very successful in Austria and Germany.

Ticket prices range from VND150.000-VND 450.000 and available at the Hanoi Opera House, 1 Trang Tien Street.