The movie titled Bi Dung So (Bi, Don't Be Afraid) by director Phan Dang Di won the Best First Feature award at the 21st Stockholm International Film Festival took place in Sweden from November 17 to 28.Bi, a 6-year-old boy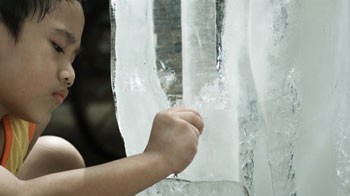 Little actor Phan Thanh Minh plays the role of Bi, a 6-year-old boy in the film.

The film also got the "Best Cinematography" for cameraman Pham Quang Minh for poetic and dignified simplicity and subtle technical perfection.

Director Phan Dang Di's "Bi, Don't Be Afraid" won two prizes of the International Critics Week at the 63rd Cannes Film Festival

The draft of "Bi, don't be afraid" won a $10,000 award at the Pusan Film Festival 2007 in South Korea and was one of 15 film projects selected by Cannes for the 2010 festival's L'Atelier category.

The picture was also funded with US$10,000 from the Board of Vietnamese Film Project Management – Production, and US$67,100 from the Berlin Film Festival's World Cinema Fund.