The Philippines division of Big Foot Entertainment is planning to make a film out of Nguyen Manh Tuan's Nuoc mat phuong xa (Crying From Afar), a novel about the unhappy fate of Vietnamese women who marry Taiwanese men.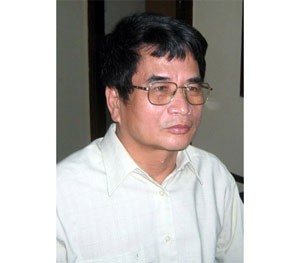 Writer Nguyen Manh Tuan
Based on true stories, the novel relates the dismal marriages of these young brides who move to Taiwan and the inevitable clash of cultures and alienation that leaves them nothing more than servants and even chattels in the eyes of their in-laws.
Nuoc mat phuong xa is more than a tragic tale of desperation; it's a condemnation of society and human behavior.
Big Foot chairman Michael Gleissner and Nguyen Manh Tuan sat down together in Ho Chi Minh City to talk about the upcoming filming of Tuan's book, which Gleissner found deeply moving.
Vietnamese model BB Minh Thuy will play the leading role in the film. Big Foot is rushing to complete the translation of Nuoc mat phuong xa into English and get everything ready for shooting.
Nguyen Minh Tuan has also been invited to write the script for this film, becoming the first Vietnamese to be hired by a major entertainment group to write a film script. In fact, the studio has signed him up to write a second script, this one for a film titled "Mastermind".
"I hope that there will be many opportunities for Vietnamese writers to work with global entertainment groups in the not-too-distant future," Tuan said.