Feng Shui, or science of the wind and water, has so far been thought to be a superstition school. However, science has proved that the effect of its regulation is important, making a major contribution towards one's health, career, success as well as happiness.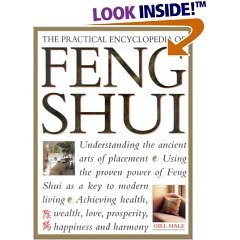 The original book
Two books entitled "Encyclopedia of the Feng Shui" and "Home arrangement in accordance with Feng Shui" have been first published in Viet Nam by First News and Youth Publishing House on the original 'The Practical Encyclopedia of Feng Shui" written by Dr. Gill Hale – Anness Publishing, England.

Million copies of this book have been sold and translated into 26 languages in the world. The encyclopedia provides full knowledge, experience and secret of Feng Shui on house building, working office and bedroom arrangement and decoration, garden design.
Each subject is backed with real pictures. It also studies one's profession and life character, sitting direction when being interviewed, the regulations of the science in business transaction, or sleeping direction on business journey and other things which people pay less attention to.

The book could be useful for families, organizations, enterprises and architects to create a better living and working environmentfor everyone.

Readers can find it at Tri Viet Bookstore on 11H Street Nguyen Thi Minh Khai, District 1 or other bookstores nationwide.