Children book publisher Kim Dong has republished two books on Truong Sa (Spratly) and Hoang Sa (Paracel) Islands that are bestsellers in the book market.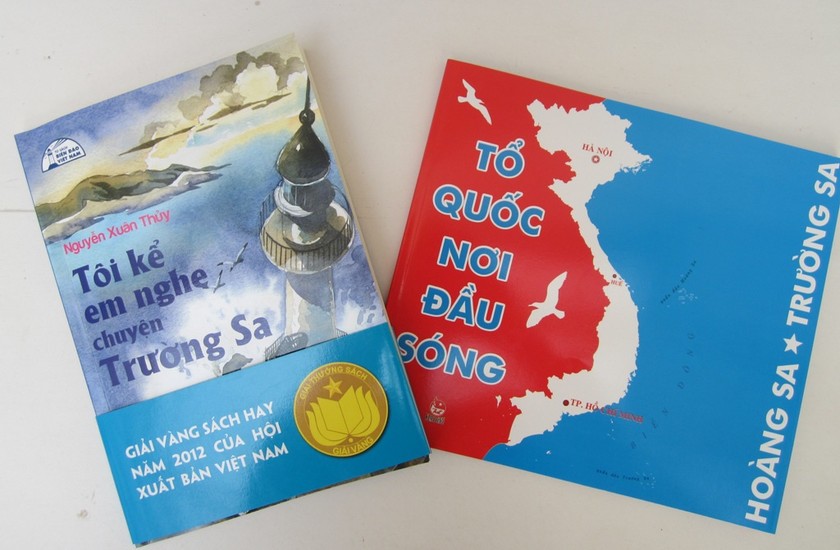 Covers of the two bestseller books
The book entitled I' m Telling Stories on Spratly of military writer Nguyen Xuan Thuy was published for the first time in 2011. The book was one of the best seller thanks to interesting way of storytelling.
Storm and far Spratly islands under the pen of Nguyen Xuan Thuy are wonderland and full of fairy stories with fantasy sunrise and sunset, beaches and coral reefs that are as beautiful as pictures, said writer Ngo Vinh Binh.
The book was awarded the Gold Prize in the Good Book term in 2012 awarded by  the Association of Vietnamese Publishers.
Another book on the two islands titled Country's Land on the Top of Waves published in January has become the bestseller in all bookstores nationwide. The only 50 page photo book provides the whole sightseeing of history, geography, culture, nature, people and life on the two archipelagoes with more than 200 photos and documents.
 
Historian Duong Trung Quoc said that despite of being a children book it is very serious and sacred.