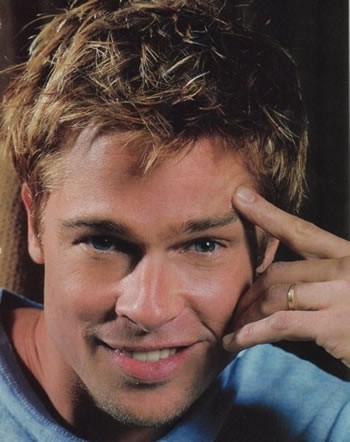 Actor Brad Pitt
Actor Brad Pitt and high-profile architects on Friday urged New Orleans to think green, selecting a series of environmentally friendly housing projects they hope to build in the hurricane-hit city.
Flanked by prize-winning architect Thom Mayne and Pam Dashiell, president of the neighborhood association in the Holy Cross area where the first project is slated to be built, Pitt said construction and housing were major sources of pollution.
"There is a real opportunity here to lead the nation in a direction it needs to be going, and that is building efficiently," he said.
At the same time, Pitt said he was shocked and disturbed to see how slowly New Orleans was recovering from Hurricane Katrina, which hit nearly 11 months ago and flooded 80 percent of the city.
Pitt underwrote and chaired the design competition for environmentally friendly housing with the goal of creating a template for New Orleans.
A judging panel chiefly composed of architects chose five finalists and an honorable mention from a group of 126 mostly multi-family plans that used renewable resources, solar power and other green strategies.
Finalists will be unveiled on the Web site of Global Green USA, www.globalgreen.org, the group working with Pitt, which is now looking for financing for projects.
Finalists ranged from a design in a typical New Orleans style to one apparently inspired by modernist Mies van der Rohe, Mayne said.
Mayne is designing a Central Park-style Jazz park for the center of New Orleans and argued that New Orleans housing, like his park design, could be aesthetically modern.
New Orleans is known for columned and balconied homes as well as long cypress-wood "shotgun" shacks built to suck in the slightest breeze and carry it through the building.
"That's all I do -- build things that frighten people in the beginning," he said.
Dashiell said she thought her neighborhood, on the edge of the Lower Ninth Ward area most devastated by Katrina, would embrace modern-style buildings, and hot New Orleans, dependent on air conditioners, needed energy efficiency.
"Half the time your energy bill is as much as your mortgage," she said. "People don't like change, but if there ever was a time for it, this is it."
(Source: Reuters)