A contemporary dance performance entitled "Huhmmm…" featuring British and Vietnamese dancers will be held at Dong Da Mound in Hanoi on October 17 and 18.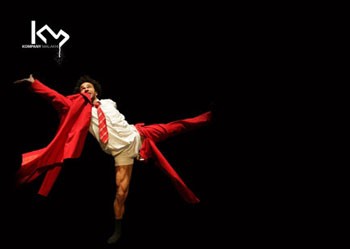 A dance performance of the Kompany Malakhi troupe
Vietnam's +84 Contemporary Dance Group members will take the stage including Nguyen Anh Duc, Do Van Hien and Do Hoang Thi Ngoc along with dancers from Viet Bac Folk Song & Dance Theater. British artist Kwesi Johnson of the Kompany Malakhi troupe will round out the ensemble.
The Huhmmm… show describes itself as a contemporary dance exploration of the past, present and future between two groups from starkly different backgrounds. It is a journey of learning to share, to respect one another's culture, and to coexist in harmony.
The performance is also regarded as a type of prayer for the dead and an examination of pain and loss. Above all, it is a cathartic removal of pain in order to live together in a peaceful world.
The event is part of the British Council's artistic regional program entitled "Inclusive Cities" which aims to celebrate and give a voice to communities in East Asia, China and the UK through performances, workshops and collaborative projects.  
Tickets for Huhmmm… are free and can be collected from October 12, 2009 at the British Council, 20 Thuy Khue, Hanoi.