Veteran cai luong actress Thanh Thanh Hoa died in Ho Chi Minh City on September 20 at the age of 67.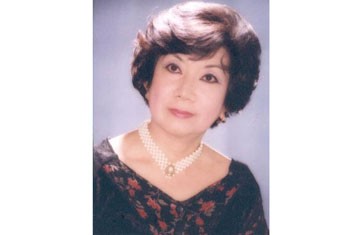 Veteran cai luong actress Thanh Thanh Hoa
Ms. Hoa, real name Nguyen Thi Anh, was born in 1943 in Sai Gon, as HCMC was then known. She was introduced to cai luong at age of 12.
She was well-known for her roles in plays like Cat Dung Phuong Tu, Cay quat lua hong (Pink silk fan), Tieng trong sang canh (Announced drumbeat of time), and won cai luong's most prestigious honor, the Thanh Tam golden medal, in 1961.
She spent the last years of her life in peace and quiet, taking care of her grandchildren and ornamental plants, said her daughter and meritorious cai luong actress, Thanh Thanh Tam.
Her body is being kept at Truong Thanh Pagoda in HCMC's District 1 and a burial ceremony will be held at the Artists' Pagoda in Go Vap District on September 22.