The festival aims to promote local agricultural products of the Cam Nam craft village that has currently around 65 hectares of corn and 100 growing households.

Visitors will have a chance to enjoy traditional rituals and ceremonies praying for a year of favorable weather and a bumper crop seasons, folk sport games, cooking show, art perfromances and others. Over 10,000 sticky corncobs will be freely given to visitors in the festival.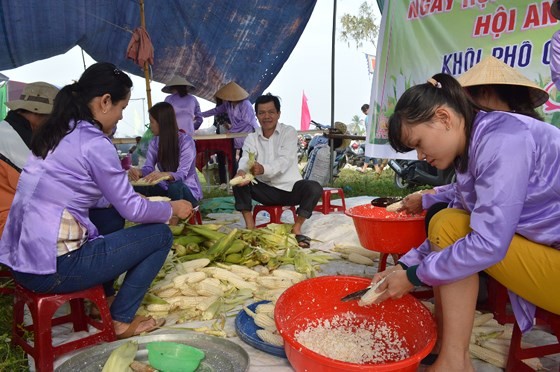 Many delicious foods are made of corn.