A concert titled "Russian Voice" will take place at the Ho Chi Minh City Opera House on April 9.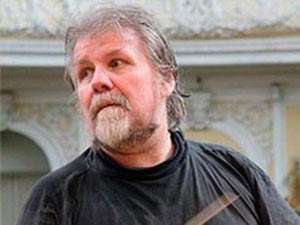 Conductor Terje Mikkelsen
The first part will introduce to music lovers the Polovtsian Dances from the opera "Prince Igor" by Alexander Borodin and Alexander Arutunian's Trumpet concerto performed by Tormod Asgard.

The second part includes "Pictures at the exhibition" by Modest Mussorgsky – Maurice Ravel performed by Ho Chi Minh City Ballet Symphony Orchestra (HBSO) under the baton of assistant conductor, Tran Nhat Minh and guest conductor, Terje Mikkelsen.

Ticket prices are VND 250 000, 150 000 and 60 000 (for students only) and available at HCMC Opera House and HBSO ticket office, No.3 Phan Van Dat, D.1, HCMC.

The HBSO has cooperated with Transposition Program – Norway to organize the concert.


Transposition is a diverse and multi-faceted program of cooperation between leading music institutions in Norway and Vietnam, focusing on building stronger ties and mutual exchange of expertise between musicians in both countries.
Twelve music institutions from the two countries are partners in the Transposition program for development and cooperation.
The partner institutions in Vietnam are The National Academy of Music, Vietnam National Symphony Orchestra, Vietnam Institute for Musicology, Ho Chi Minh City Conservatory of Music and the Ho Chi Minh City Ballet Symphony Orchestra and Opera.
The participants from Norway are Music Information Centre Norway (MIC), the Barratt Due Institute of Music, BIT20 Ensemble, the Norwegian Military Bands, the Arctic Philharmonic Orchestra, Norwegian Society of Composers and the Trondheim Soloists.
The Transposition program has enabled transfer of knowledge between the partner institutions since 2007, through concerts, workshops, residencies for students and performers, musical education, development of archives and libraries, documentation and instrument maintenance.