Thua Thien – Hue Province in central Viet Nam has announced it intends to pour over VND3 billion into renovating the Thanh Toan bridge, famous for its tiled roof in time for the Hue Festival occurring over June 3-11.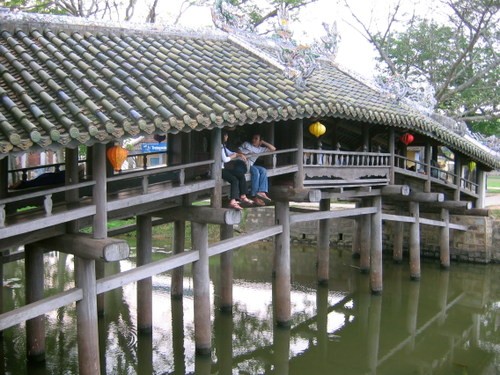 The Thanh Toan Bridge
Already, there are several sections enjoying ongoing renovations such as the bridge's reinforced piles and foundation, a new barrier, the yard in front as well as a 1,000m ditch being dredged.
The wooden bridge was built in 1776 with the "house above, bridge below" construction and is divided into 7 sections, roofed with enameled tiles.
It is 18.75m long and 5.82m wide, recognized as a national relic site in 1990.