From August 27, a display of 426 Champa Culture Exhibits is taking place at the Center for Research in Ninh Thuan Province.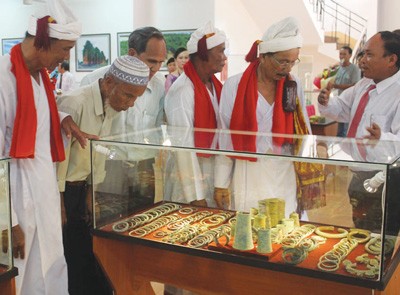 Visitors at the Champa Culture Exhibition
The exhibits are made of iron, copper, silver, brick, stone and ceramic, which are traditional materials used in Champa Culture.
The exhibits will provide for scientists and researchers some significant historical evidence during the Champa period.
These exhibits were collected by Mr. Nguyen Van May who is a member of UNESCO, and some other collectors from Lam Dong, Ho Chi Minh City and Quang Nam Province.
The exhibition will be on for one month.