Nguyen Thi Thach Thao, Tran Thi Lan Huong and Mai Thanh Duy won the champion in the category of Individual of the 2017 Charming Ao Dai Contest in Ho Chi Minh City on March 5.
The organization board also granted minor titles, including Long Hair Award, Best in Ao Dai, Most Impressive Contestant, Most Favorite Contestant, and Youngest contestant.
Meanwhile the Ho Chi Minh City Police Department got the first prize in the group category. The 2nd and 3rd places went to the women's unions of Districts 1 and 3 respectively.

The contest attracted 1,732 contestants and 250 units of departments, women's unions, youth's unions and schools in the city.
The Charming Ao Dai Contest is one of the activities in the 4th Ho Chi Minh City Ao Dai Festival 2017 that opened from March 3-17.

On the same day, there was a special parade "I love Vietnam" featuring about 3,000 women wearing Vietnamese traditional ao dai in Nguyen Hue walking street, including municipal leaders and consuls' ladies of India, Hungary, South Korea, Cuba, Thailand, Finland, Singapore, China, Italia, Germany and more
The 4th Ho Chi Minh City Ao Dai Festival 2017 themed 'HCM City's Charming Ao dai" aims to honor the culture of traditional Vietnamese dresses during different periods of time and promote Ao Dai to foreign visitors; preserving and developing the unique quintessence of the Vietnamese culture.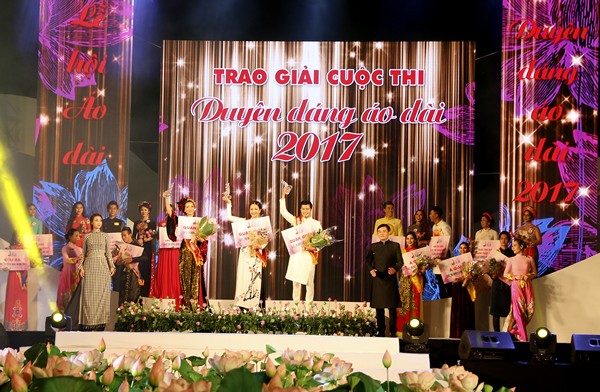 Thach Thao, Lan Huong and Thanh Duy win the champion in the category of Individual. (Photo: Sggp)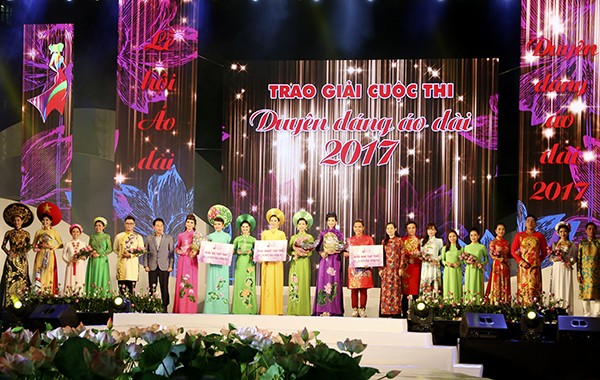 Winners in the group category (Photo: Sggp)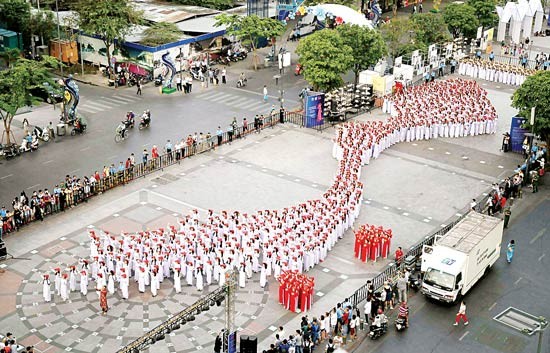 The parade features 3,000 women wearinh Ao dai. (Photo: Sggp)