A children's story by Nguyen Nhat Anh titled Cho toi xin mot ve di tuoi tho (Give Me a Ticket to Childhood), and a medical text by Pham Nguyen Vinh titled Pathology of Cardiovascular Diseases, have won gold prizes at the Vietnam Book Awards 2009.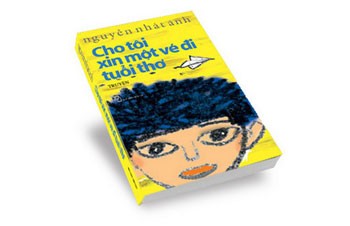 Children story titled Cho toi xin mot ve di tuoi tho (Give me a ticket to childhood) by Nguyen Nhat Anh
Mr. Anh's book was published by the Youth Publishing House while Vinh's text was published by the Medical Publishing House.
Three gold prizes for well-printed books also went to publishing houses including the Art Publishing House for Vietnamese Graphic Artists Awarded Ho Chi Minh Prize, the Kim Dong Publishing House for Folk Songs and Proverbs in Photos, and the Phuong Dong Publishing House for Grimm's Fairy Tales.
 
An ambitious book titled Tong tap nghin nam van hien Thang Long (The Thousand Year Thang Long Collection) of the Culture and Information Publishing House took home the Special Prize.
The organization board of the annual event, the Vietnam Publishing Association, chose to award 38 outstanding authors and 36 books printed by 34 publishing houses in the country.