Chinese Kung-fu movie star Jet Li arrived in Hanoi on January 20 to participate in charity events in the capital.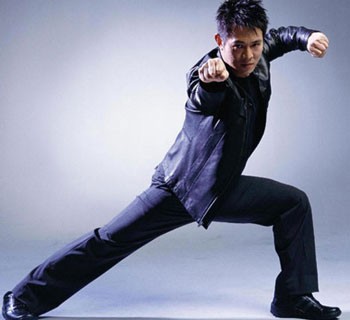 Chinese Kung-fu movie star Jet Li
The Hollywood star will participate in a blood donation camp at the Youth Park and meet students of Chu Van An High School on the morning of January 22.
As a goodwill ambassador of the International Red Cross, the actor will visit the mangrove swamp in Nghe An and take part in Red Cross activities in Thanh Hoa Province in the central region.

He will hold a press conference in Hanoi before leaving Vietnam on January 24.

Li Lian Jie was born in 1963 in Beijing. He is  known by his stage name Jet Li and is today a famed martial artist, actor, film producer, wushu champion and international film star.

Jet Li began training at the Beijing wushu academy at the young age of eight. He won this first gold medal in a Chinese championship when he was 11.

He became famous after his debut in the film "Shaolin Temple" in 1979 which was a popular Hollywood movie about the Chinese folk hero Wong Fei-hung.

Jet Li won the Golden Horse Film Award in 1995 in the special awards category. He also won the Hong Kong Film Critics Society Award in 2007 and the Best Actor award for the movie Huo Yuan Jia in 2006.