The event's organizer, an international art auction organization operating in the field of artwork, will bring to the Session No. 15 48 paintings of well-known artists , including Nguyen Huyen, Bui Xuan Phai, Hoang Lap Ngon, Mai Van Nam, Trinh Huu Ngoc, Phan Thong, Nguyen Trong Kiem, Hoang Quy, Hoang Hong Cam, Dao Huy Ngoc, Mai Long, Pham Van Luc, Le Tri Dung, Dang Phuong Viet and more.

Duong Bich Lien (1924-1988) was born in a rich and authority family. He is considered as one of the four most influential painters in 20th century in Vietnam, Sang - Nghiem – Lien- Phai (Bui Xuan Phai, Nguyen Sang, Duong Bich Lien and Nguyen Tu Nghiem)
Apart from his mastery of graphite, pastel and oil, another of Duong Bich Lien strengths was his skill with lacquer. The theme of Girl's portrait was considered the most successful theme. He received the highest national award, the Ho Chi Minh Prize in 2,000.
Painter Trinh Huu Ngoc (1912-1997) graduated from the Fine Arts College of Indochina, or École des Beaux-Arts de l'Indochine in 1938. He is one of Vietnam's most successful still-life and landscape artists.
Born in 1930, artist Mai Long is one of a few living old masters of silk paintings in Vietnam. He graduated from the Fine Art College (Session during Resistance, War 1954). Mai Long uses local silk and his painstaking technique of painting creates a unique effect in which the meticulously selected hues radiate to express his passion for traditional beauty.
Artist Pham Luc was born in 1943. He is one of the most noticeable painters in Vietnam. The artist graduated from Vietnam University of Fine Arts (formerly Hanoi College of Fine Arts). He served in the Army for 35 years. He won prizes in literature and art, awarded by the Ministry of Defense in 1990. The painter is living in Hanoi. He participated in more than 30 exhibitions at home and abroad. His paintings have been collected by the Vietnam's Fine Arts Museum and many collectors. He is the unique painter in the country having a club of 100 collectors who own private collections of over 6,000 Pham Luc's artworks.

Chon Auction House's 15th auction session is also a chance for collectors and investment funds to contemplate and get Vietnamese rare masterpieces.
All of these artworks have been displayed from July 22-27 before the auction.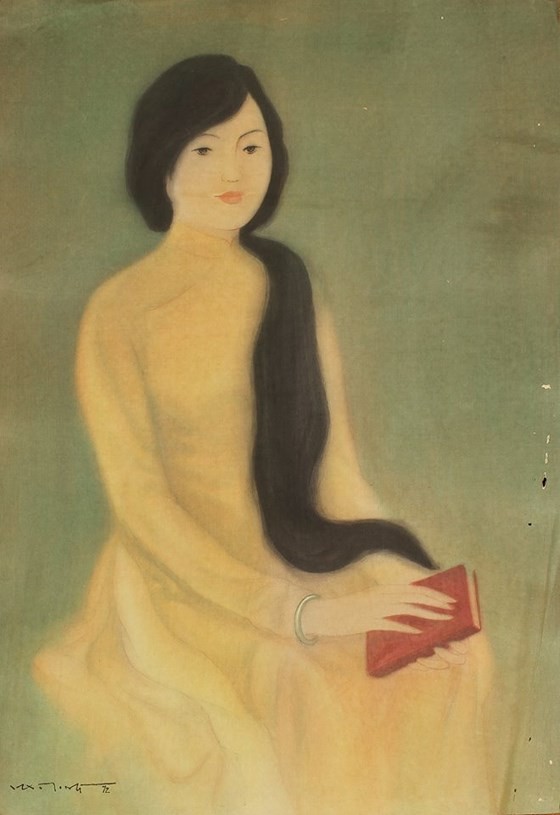 The painting, Thieu Nu (Young girl) by Mai Long is auctioned for a starting price of US$2,000.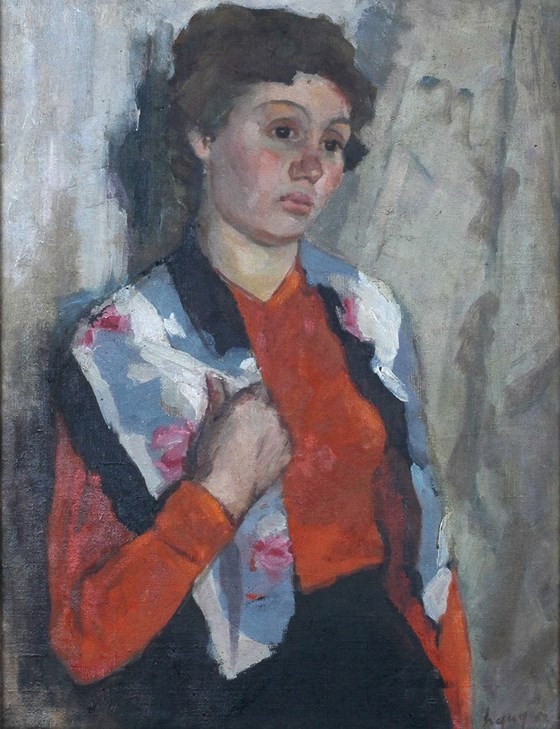 The artwork, "Russian woman" by Hoang Quy is auctioned for a starting price of US$5,000.