More than 500 historical antiques from prehistoric ages to the 20th century are presently on display at the History Museum on 2 Nguyen Binh Khiem Street in District 1 in Ho Chi Minh City.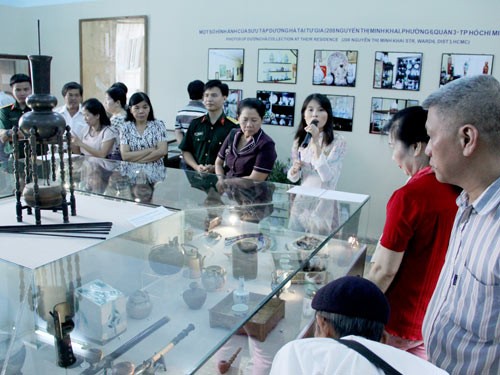 City residents visit the antique exhibition at the History Museum in HCMC

The antiques are part of the Duong-Ha Collection featuring 3,360 items carefully collected over the years by Professor Duong Minh Thoi and his wife Ha Thi Ngoc, mainly in the 30s and 40s.

The couple spent a lot of time and effort to collect the antiques from different countries such as Vietnam, China, Thailand, Cambodia, Japan and France.
The collection became known when two English antique researchers John Stevenson and John Guy used the collection as material for their book 'Vietnamese Ceramics: A Tradition' which later was published in Singapore and the United States.