An exhibition on the life, career and works of celebrated Irish writer James Joyce has opened at the Ho Chi Minh City University of Social Sciences and Humanity.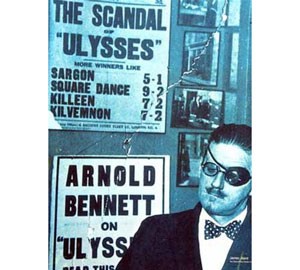 The exhibition of Irish writer James Joyce will be run to October 31.
Titled "International Joyce," it introduces to Vietnamese readers the family, school days, travels across Europe, and the works of the writer.
Mr. Joyce (1882 - 1941), considered as one of the most influential western writers of the 20th century, is best known for Ulysses (1922) and the controversial Finnegans Wake (1939), as well as the short story collection Dubliners (1914) and semi-autobiographical novel A Portrait of the Artist as a Young Man (1916).
The exhibition was earlier held at l'Espace, the French Cultural Center in Ha Noi from September 9 to 20 and in Da Nang from October 1-10 at the English Language Institute. In HCMC it will be open until October 31.