A foreign-language book fair featuring more than 2,500 titles and 20,000 copies worth VND3 billion (US$180,000) is taking place at the Xuan Thu Bookstore in Ho Chi Minh City. The books were published by of the Penguin Group publishing house.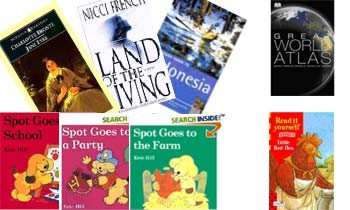 Foreign-language books are displayed at the fair.
The books, which contain up-to-date information on topic such as language, economics, education, science and technology, are being offered at a 10 percent discount during the fair. In addition, readers who buy 10 Ladybird books will receive a Ladybird watch.
Penguin is one of the major book publishers in Britain and in the world with many kinds of books such as audiobooks, biography, business, classics, crime and thrillers, e-books, fiction, film and television, food and drink, health, history, politics and society, reference, science, sports, recreation, and travel.
The Penguin Group includes many famous publishers like Dorling Kindersley (UK), Frederic Warne, Ladybird, Puffin, Rough Guides and Penguin. Today the company has its head office in London and 13 branches in other countries including the U.S., Canada, New Zealand, India, Australia, and South Africa.
The event will last until August 31.