A French-Vietnamese Food Festival will be held at the September 23 Park in Ho Chi Minh City on December 14-15 by the French Chamber of Commerce and Industry in Vietnam.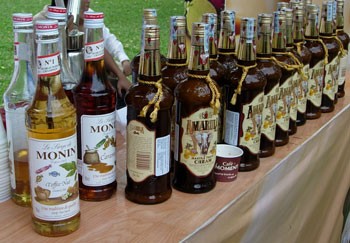 Vietnamese and French dishes and beverages are offered at discounted prices duirng the festival.  (Photo: KK)
The food fair will display 30 booths featuring agricultural products, and many high quality foods of the two countries.
Gastronomers will have a chance to enjoy Vietnamese and French dishes and beverages at discounted prices from VND40,000-60,000 in the sector dedicated to restaurants.
A Bread Baking Contest is the highlight of the event which will be organized by Lesaffre Group, leader in the field of yeast and bread making and supplier of yeast extracts and bakery yeast. The company has operated in Vietnam for last ten years.