A photo exhibition featuring the life and career of Samuel Beckett, a renowned Irish writer, playwright and poet of the 20th century, is running at the Ho Chi Minh City University of Social Sciences and Humanities from December 1-11.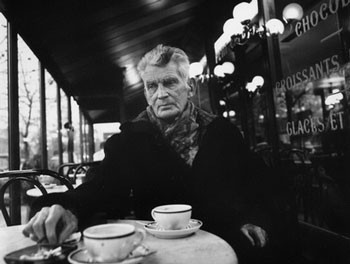 A picture of writer Samuel Beckett is on the display.
Beckett, (1906-1989), won the Nobel Prize in Literature in 1969 for his descriptions of transcendental meaning in the lives of modern-day people living in poverty.
He is most famous for the play Waiting for Godot.
John Minihan, known for his photos of the Nobel laureate winning writer, is in HCM City to attend the Beckett exhibition.