A concert featuring Vietnamese and Korean soloists will take place at the Ho Chi Minh City Opera House on August 9.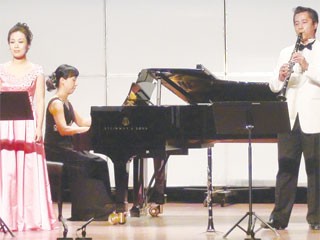 Soprano Cho Hae Ryong (L) and clarinetist Dao Nhat Quang (R).
Vietnamese artists include cellist Nguyen Tan Anh, violinists Tang Thanh Nam, Nguyen Truc Thuyen, pianists Ly Giai Hoa, Pham Dieu Thao and viola player Bui Anh Son of Ho Chi Minh City Ballet Symphony Orchestra.
Korean pianist Joo Eun Young, soprano Cho Hae Ryong and her husband, Vietnamese clarinetist Dao Nhat Quang will also join the event.
Tickets are available at Ho Chi Minh City Opera House.