Many Art Performances will take place across various venues in Ho Chi Minh City to mark the 68th anniversary of the August Revolution, National Day on September 2, and the fourth anniversary of Vietnam Music Day on September 3.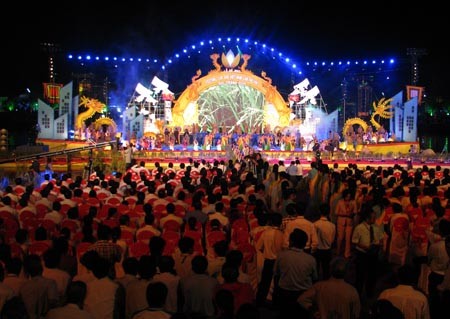 Many art performances will take place in the city on occasion of National day
The performances will be held at the City Opera House on morning of August 31; an Art Exchange Program at the Cultural Center of Hoc Mon District on night of August 31; and a musical program titled 'Vietnam-My Homeland' will be broadcast live on HTV Channel on September 1.
On this occasion, the City Music Association will hold a ceremony to admit new singers and musicians at Nga Ba Giong Memorial Area of Heroic Martyrs in Hoc Mon District.
The Art Performances will be organized by the HCMC Music Association, the HCMC Cinema and Performing Center, HCMC Youth Cultural House, the People's Committee and Cultural Center of Hoc Mon District.