The Goethe Institute will present a German movie, 'Football under cover,' at the Institute of Cultural Exchange with France (IDECAF), district 1 at 7pm of February 16 and 7pm of March 21. Free entry.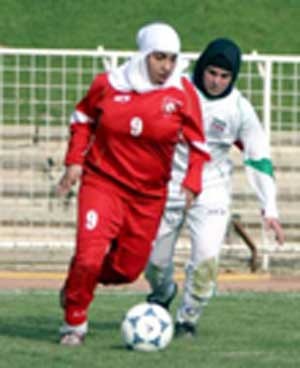 A scene in the movie 'Football under cover' (Photo: Goethe Institute Courtesy) 
This is part of an annual program by the Goethe Institute in order to promote German culture in the city.  
The movie, directed by the duo David Assmann and Ayat Najafi, centers around a woman's football match between Berlin and the national team of Iran. The concept of the movie revolves around the hope of change for women and their lives in Iran.  
The movie also presents the audience with a delightful story about young women from two different countries but who have the same passion in football. 
The movie won the Audiences' Choice award at the Berlin International Film Festival 2008, also know as Berlinale.  
The movie will be screened with Vietnamese and French subtitles.