An International Festival of Theater Schools-Asian Pacific Region will be held in Ho Chi Minh City for the first time from September 5-10.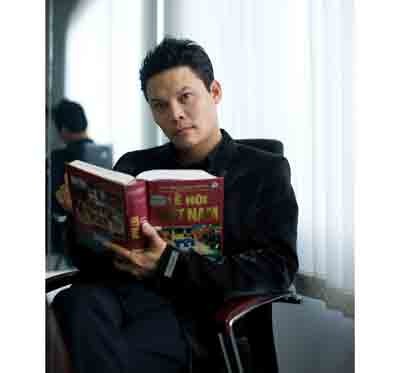 Director Le Quy Duong
The event is being organized by the International Exchange and Training Center of Stage Performance of the My Phat Company, with the support from the Ministry of Culture, Sports and Tourism, HCMC Stage Association, HCMC Dance High School and 5B Theater.
In all, 120 delegates and students of 15 drama theater and stage schools will participate in the event, including Australian National Theatre Drama School; University of Wollongong in Australia; China's Shanghai Drama Institute; China's National School of Drama; Indonesian Institute of the Arts Yogyakarta; Korean Hoseo University; Korea National University of Arts; Malaysian Sians University; National Drama Theatre of Mongolia; LASALLE College of the Arts in Singapore; China's Taipei National University of the Arts; The Faculty of Arts Chulalongkorn University; the Philippines' Ateneo Drama School; and IPAG Stage Center of the Philippines.
According to Director Le Quy Duong, head of the organizing board, the Festival will present a series of performances, exchanges in performing skills, forums on stage training and practicing, and international cooperation.