A rich variety of traditional songs from the Okinawa Islands of Japan will be presented by the Okinawa - Chura Hura troupe at the HCM City Conservatory of Music on November 10. The songs will mark the opening of Japan Cultural Month in the city, which will run until December 12.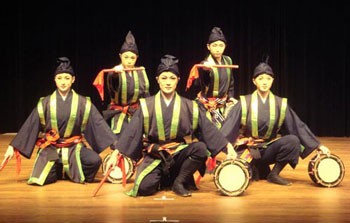 The concert by the Okinawa-Chura Hura will open the Japan Cultural Month from November 10 to December 12.
The event will bring various cultural activities, such as an exhibition of "100 designs of Japan Today" at HCMC Exhibition Hall from November 14-24; an award ceremony of a Vietnamese-Japanese haiku contest at Tuoi Tre newspaper on November 15; a seminar on Japanese studies at the Equatorial Hotel on November 22; and a film fest at Thang Long Cinema from November 25-19.
Other discussions about the development of research in the region and strategic partnerships will be held at the HCMC University of Social Sciences and Humanities on November 30 and December 1.
Performances of the Japanese drum Wadaiko and Robot will close the month-long cultural event in HCMC Opera House on December 10.
Free tickets for the concert by the Okinawa - Chura Hura troupe are available at the HCM City Conservatory of Music at 112 Nguyen Du Street District 1, and Japanese General Consulate at 13-17 Nguyen Hue Street, District 1.