For lovers of Japanese culture, the annual one day 'Natsu Matsuri Summer Festival' will take place at the Youth Culture House in District 1 of Ho Chi Minh City on July 22 from 9am-9pm.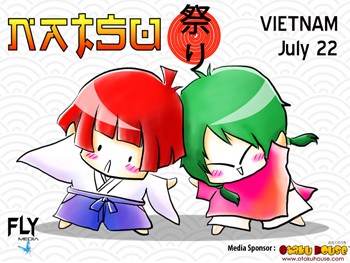 (Photo: SGGP)
The Natsu Matsuri Festival this year will comprise of 15 stalls that will display Japanese arts like Daruma, Mecha-Figure and Furin wind chimes. Visitors will have a chance to enjoy Japanese foods and attend in some traditional games of Japan.
Cultural exchanges on the tea ceremony, cuisine and karaoke will be hosted. The festival will also have an area displaying Vietnamese brocade items.
Tickets will be priced at VND40,000, and will be available in various districts of HCMC.
People can access www.facebook.com/Natsu.Matsuri2012 or the website of the festival organizer Fly Media: www.flymedia.vn for more information.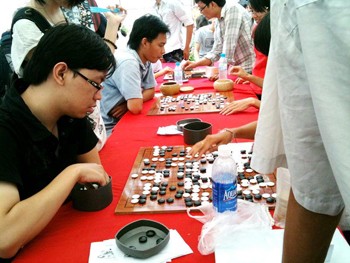 Young people playing chess at the Natsu Matsuri Summer Festival last year (Photo: SGGP)
Natsu Matsuri was introduced for the first time last year in Le Thi Rieng Park in HCMC, attracting more than 7,000 young people.