The HCMC Department of Culture, Sports and Tourism hosted a conference, "Museums and the public," at the War Remnants Museum on July 2.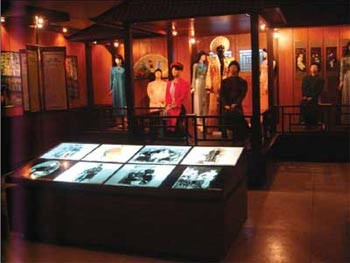 Exhibits on display at the Southern Women's Museum in District 3 are uninteresting
The conference highlighted that the city's 11 museums receive tens of billion of dong every year, yet they still fail to attract more local residents and foreign tourists.
Many tourism companies do even not add the museums onto their tour schedule.
In addition, the museums barely provide choice in their services, such as guided tours and online booking, and do not provide seats for visitors to sit and rest.
None of the museums hold fun activities for tourists.
Other problems are that each museum displays just 20 percent of their whole exhibits, with some museums even displaying the same exhibits as each other, leading to some finding it difficult to create a niche.