European ensemble Camerata Orientis will treat Ho Chi Minh City audiences next week to a performance of 17th and 18th century baroque and pre-classical chamber music.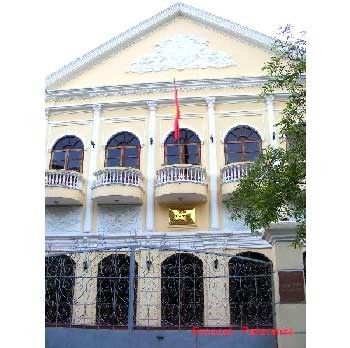 The show will take place on Apr 23 at the HCMC Conservatory of Music. District 1.
The group of musicians, who also specialize in classical vocal and instrumental music, will perform at the Conservatory of Music on April 23 at 8 pm.
The Camerata is a unique assemblage of classical musicians who play without the guidance of a conductor. 
Vocal masterpieces by legendary German composer George Frederick Handel are set to be performed during the concert including 9 German Arias (HWV 202-210), Cantata "Nel dolce dell' oblio" (HWV134), and Sonata a Tre op.2/1 (HWV386). 
Other guest performers set to play include flutist Anton Isselhardt and violinist Markus Gunderman from Germany; soprano Nam-Joo Lee and pianist Hye-Jin Lee from South Korea; and bassoon player Vladimir Stoyanov from Bulgaria.
Ahead of the performance, the group will host a series of classes for students at the conservatory from April 19-22.
Admission to the performance is free and tickets can be obtained from the Goethe Institute (335/4 Dien Bien Phu St. Dist. 3) from April 20. 
Camerata Orientis is also an homage to the Florentine Camerata, which was a group of humanists, musicians, poets and intellectuals in late renaissance Florence, Italy (16th century), who gathered under the patronage of Count Giovanni de' Bardi to discuss, guide, teach and perform trends in the arts, especially music. 
As part of the international teacher association ART+Foundation (based in Phnom Penh), the Camerata plays a vital role in promoting Western classical music in Southeast Asia.