The 2016 Saigon and Vegetarian dishes themed "The colors of Spring" will be opened on February 17 or the 10th January of Lunar Calendar in the Metropole Wedding & Convention Center (216 Ly Chinh Thang, District 3).
It is to highlight the seasonal variety of vegetarian dishes on the first month of the Lunar Calendar and to celebrate New Year 2016. Eating vegetarian food is considered as being good for your health and soul, it is also a newish trend in modern life.
This is Ho Chi Minh City's famous vegerarian buffet which has been annualy launched by Metropole over 10 years.
Buffet coupons are sold at Metropole for VND 260,000 per adult and VND 120,000 per child under five years old. If a perfon buys 10 coupons they will receive an additional coupon at no cost.
The special menu is open 5:30 p.m to 9 p.m everyday and will end on March 9.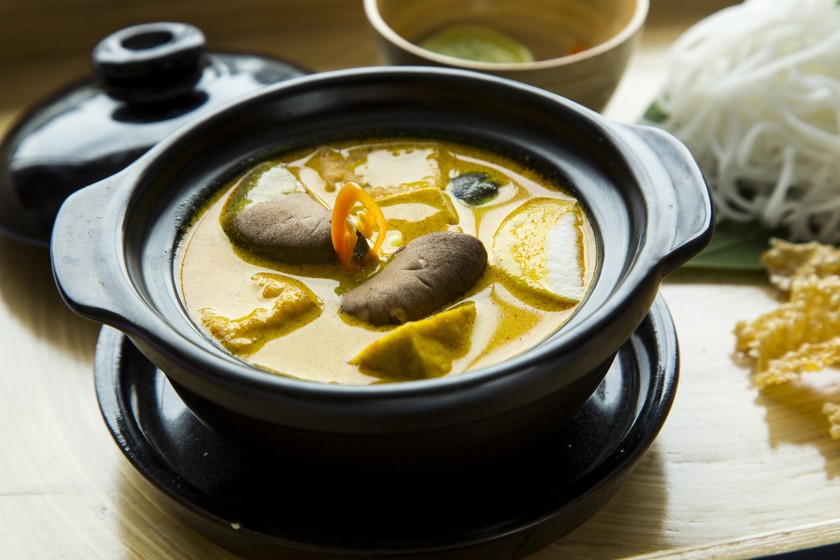 Mushroom curry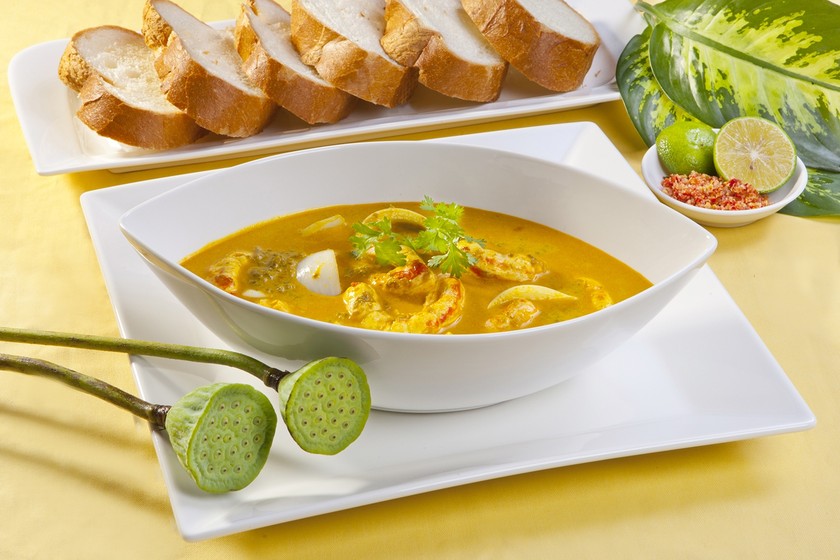 Shrimp curry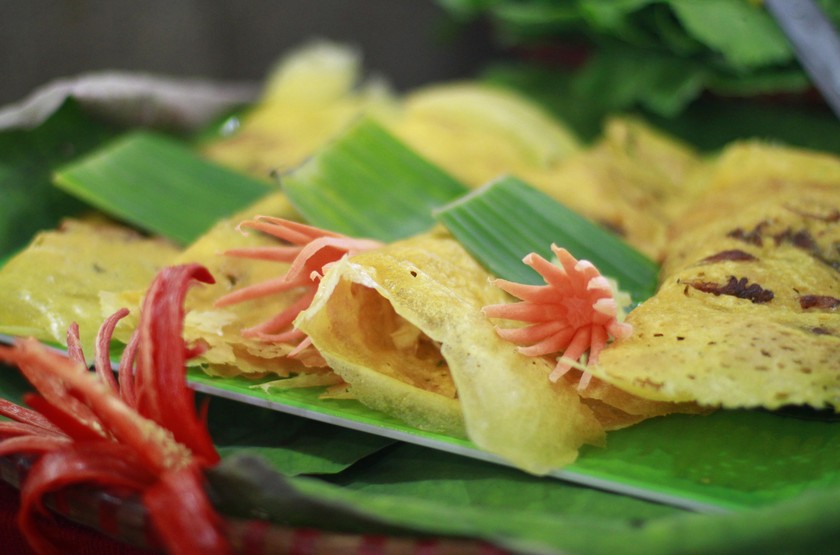 Vietnamese traditional dish -Banh Xeo -Rice Pancake