The Columbian Pacific Salsa group will hold workshops and performances in Vietnam on December 2 and 4 as part of a cultural exchange program organized by Vietnam's Ministry of Foreign Affairs and Ministry of Culture, Sports and Tourism.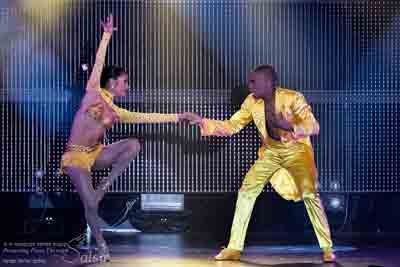 A performance of Swing Latino
The Columbian Pacific Salsa has a very distinctive style and mainly focuses on amazing footwork and fluid hip movements.
On this occasion, the amazing Latino dancers will bring the hottest Cali salsa ever to be seen in Hanoi, with great performances of belly dance, chair dance by  Swing Latino and other Vietnamese dance studios in Vietnam, namely, ISIS world dance, Sfire and ODC.

The Salsa Gala Night on December 4 will be dedicated to the 'Heartbeat Vietnam Foundation' which helps poor children to have free heart operations.

The Salsa workshop for Instructor level on December 2 will take place at the ISIS World Dance Centre at 256 Ba Trieu Street in Hanoi. The workshop will be conducted free and participants must call in advance as seats are limited.

Life Club at 194 Tran Quang Khai Street in Hanoi will be venue for the workshop on December 4 with tickets priced at VND 80.000 per person for advance booking and VND 100.000 per person for current booking.