General Vo Nguyen Giap passed away in Hanoi on October 4. His death has left a profound grief among the Vietnamese people.
Local and international media informed of stories and images of the General's life, such as receiving foreign politicians and Heads of State, Party and State leaders and his daily life.
Documentation photos: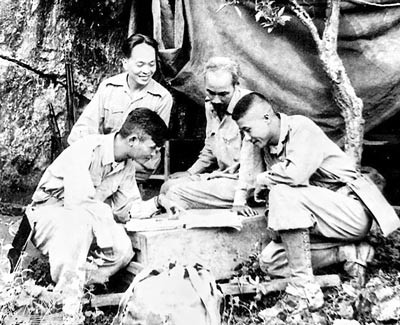 President Ho Chi Minh (R, behind) and General Vo Nguyen Giap (L, behind) study a combat sketch in 1950.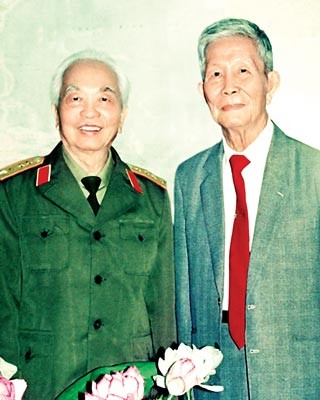 General Vo Nguyen Giap (L) and Professor Tran Van Giau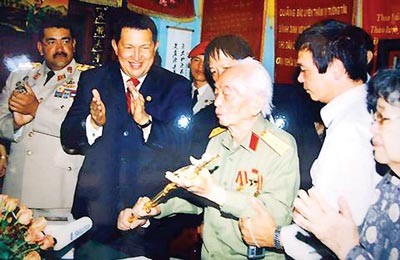 Venezuela President Hugo Chávez (L) presents hero Simon Bolivar's precious sword to General Vo Nguyen Giap in his visit to Vietnam in 2006.




General Vo Nguyen Giap visits the Command Base of Dien Bien Phu in 1994.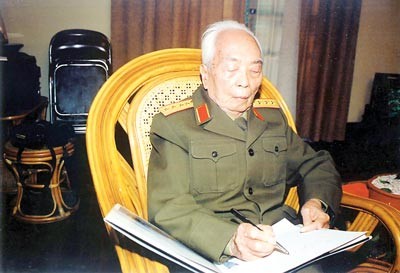 The General writes a congratulation letter to Saigon Giai Phong Newspaper for its charity program supporting heroes, war invalids and martyrs' families.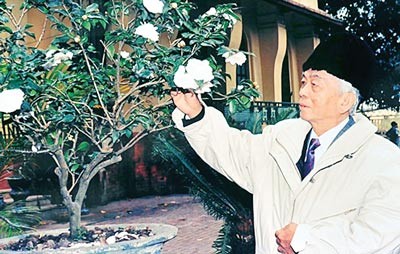 General Giap in his garden at home in Hanoi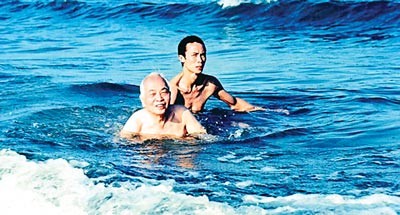 General Giap in Vung Tau coastal city in 1996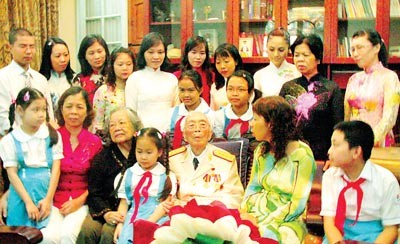 General Vo Nguyen Giap and his family