Nearly 300 singers will participate in a Community Music Project to raise funds for elderly people, who have been abandoned by their families in nursing homes.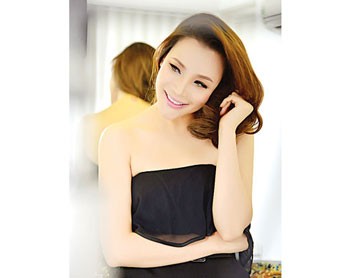 Ho Quynh Huong, one of the singers to take part in the music project raising funds for elderly people.
'Filial Duty' is a song and charity single recorded by hundreds of singers and artists throughout the country for the Community Music Project.
The single is expected to release in the beginning of August. All proceeds will be donated to a fund to help the old and disadvantaged.
A charitable concert is also expected to be held on occasion of Vu Lan Buddhist Festival or Vietnam Elderly Day.
The Vu Lan Buddhist Festival is held annually on the 15th day of the 7th Lunar month. The main objective of this festival is for people to express their gratitude and appreciation to their parents.