HCM CITY (VNS) – Six promising young Vietnamese DJs will participate in a 12-week competition called BUDJs launched on Thursday in HCM City.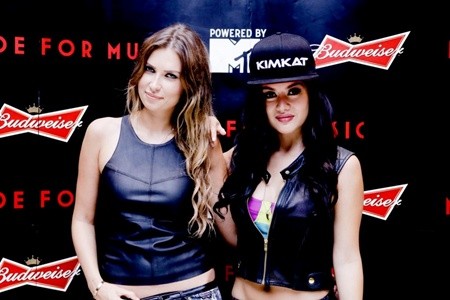 The BUDJs, a competition for promising DJ, starts in HCM City. -- VNS Photo
For 12 weeks, the six competitors will be divided into two groups and will be trained by famous DJs Kim & Kat to develop their skills and performance. The competition will air on MTV and YouTube so that audiences can choose the best DJ.
As a part of a global programme titled "Made for Music", the competition is organised by Budweiser, with the main aim of using music to connect and inspire people.
While the programme has been organised in many countries, this is its first appearance in Viet Nam.
The organiser told Viet Nam News that six promising competitors had been chosen this year. Next competition, they will expand the competition and choose more candidates.