Composer Thuan Yen breathed his last at 12:06 p.m. at his house in Ba Dinh District, Ha Noi on May 24 after a long illness.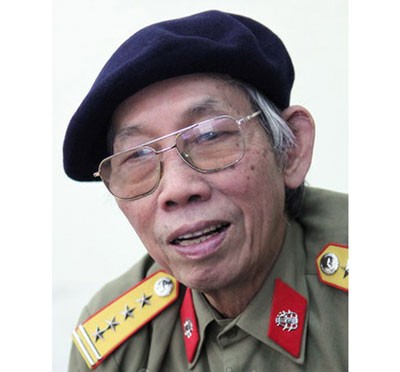 Late composer Thuan Yen
Composer Thuan Yen's real name is Doan Huu Cong, who was born in 1932 in Duy Xuyen District, the central province of Quang Nam.
He is well-known with songs Bác Hồ một tình yêu bao la (Uncle Ho-an Infinite Love), Chia tay hoàng hôn (A Goodbye in the Sunset), Màu hoa đỏ (The color of Red Flower), Khát vọng (Aspire), Tình yêu không lời (Wordless Love), Người mẹ miền Nam tay không thắng giặc (Southern Mother Defeats the Enemy with Bare Hands) and Mỗi bước ta đi (Every Step We Go).
Thuan Yen family is considered as music family. His wife is Dan tranh (Sixteen Stringed Zithe) artist Thanh Huong, daughter is singer Thanh Lam and son is composer and DJ Tri Minh.
The 83 year old composer's funeral will be held at the National Funeral Home in Hanoi on May 27 and burial service will take place at Vinh Hang Cemetery on the same day.