The monthly concert Giai Dieu Tu Hao (Melody of Pride) featuring revolutionary songs will be broadcast live on VTV1 channel on July 31, marking the 68th anniversary of Vietnam's War Invalids and Martyrs' Day (July 27).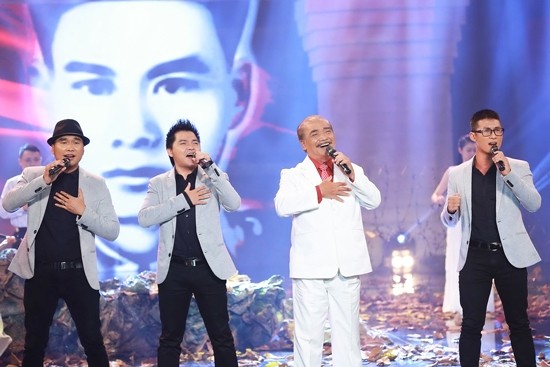 : People's Artist Tran Hieu and the MTV band
Meritorious Artists Hong Vy and Bich Viet, singer Thanh Lam, Duc Tuan, the MTV, the rock band Ngu Cung, the Oplus and among will join the show.
The concert will present to Vietnamese audiences popular songs, such as Biet On Chi Vo Thi Sau (Showing Deep Gratitude to Young Heroine Vo Thi Sau) by musician Pham Duc Toan; Cung Anh Tien Quan Tren Duong Dai (We Go to the Battle Together), a work composed by Huy Du with lyrics written by Xuan Sach; Nhung Canh Chim Hong Gam (The Hong Gam Bird) by Pham Tuyen, praising heroine Le Thi Hong Gam of Tien Giang Province, who died in battle in 1970 when she was 19; Dang Dung Viet Nam (The Posture of Viet Nam), a popular song by music professor Nguyen Chi Vu with lyrics by poet Le Anh Xuan; and more.
The organizers will invite Vietnamese heroic mothers , veterans and soldiers to participate the show.