A concert titled 'The Voice Kids-For a Healthy Vietnam' will take place at the Hanoi Opera House on September 12.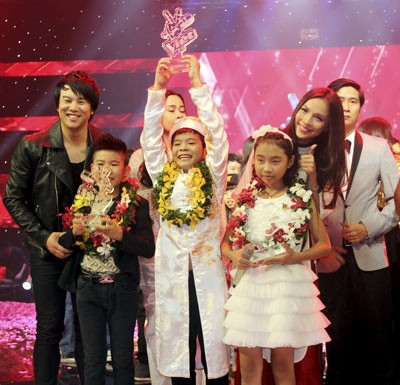 Quang Anh (C), winner of "The Voice Kids" 2013. (Photo: Sggp)
Winner of The Voice Kids 2013, Nguyen Quang Anh and outstanding contestants such as Thu Ha, Ho Van Phong, Hong Khanh, Vu Song Vu, Luong Thuy Mai will join the event.
All proceeds of the music show will be donated to the 'For a Healthy Vietnam' fund run by the Lifebuoy brand.
The concert is expected to leave a deep impression on listeners and will be broadcast live on ANTV Channel.