A concert commemorating the 10th death anniversary of musician Trinh Cong Son, one of Vietnam's most famous and beloved song writers will be held at Binh Quoi tourist village in Ho Chi Minh City on February 28.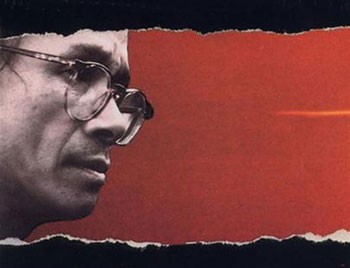 Musician Trinh Cong Son
Music lovers will have a chance to enjoy his famous love songs performed by Veteran singers like Lan Ngoc, Hong Van, saxophonist Tran Manh Tuan and singers like Quynh Lan, Hoang Hai, Tan Son, Bich Nga, Thuy Tien, Huy Truc, Lan Nha, Kim Thu, Cam Nhung, Quang Trung, Trong Khuong, Quoc Viet, Tra My, Viet Canh, Minh Anh, Duc Thao, Manh Cuong and the Nguyet Ca band.
Entrance to the concert will be free.
Another music performance celebrating this occasion will take place at the Vietnam - Soviet Union Friendship Culture Palace in Hanoi on March 7-8.
Famous singers like Thanh Lam, Hong Nhung, My Tam, Dam Vinh Hung, Tan Minh, Quang Ha and Khanh Linh will participate.
Tickets will be available from VND500, 000 to 1,200,000 (US$22-54).