A concert to mark the 53rd anniversary of the Vietnamese People's Border Guard will be held at the Ho Chi Minh City Television Theatre on March 2.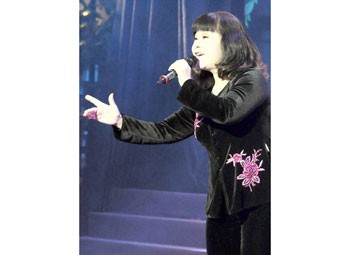 Meritorious Artist Ai Xuan
The concert performance will present to music lovers songs from the northern mountainous province of Ha Giang, performed by singers Ai Xuan, Ta Minh Tam and Van Khanh.

The event also aims to raise funds for building 1,200 classes, 300 reservoirs and residential areas for people living in the border area.

Ha Giang Province authorities will hand over a national flag which is 9m long, 6m wide, and 54 square metres, symbolising the country's 54 ethnic groups.

The music show is being co-organised by the HCMC Party Committee and the People's Committee; the People's Committee of Ha Giang Province; High Command of Border Guard; and Ho Chi Minh City Television.